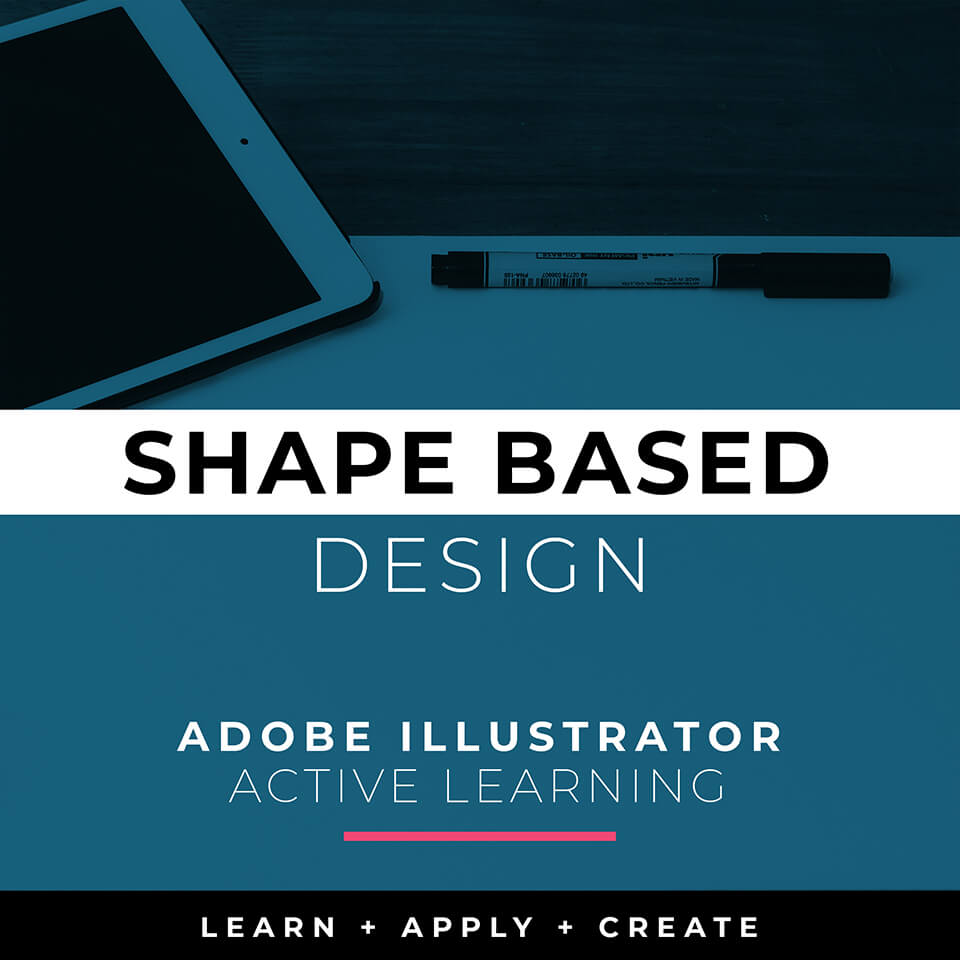 SHAPE-BASED DESIGNS
Shape-Based Tutorials are designed to be at the end of our Active Learning Curriculum but you can still follow along as a Beginner looking to combine Text and Shapes within a Logo Design. These are in an Open-Format which are designed for you to add in your own Fonts, Text and Colors in the Template. Find Fonts: ADOBE FONTS
Find Fonts you Like
Match Fonts to Style or Subject
Find Fonts that you like from Adobe Fonts or dafont.com
Use your own Words or Text
Select your own Swatches from Color Themes
Find More Fonts: The easiest fonts will be coming from Adobe Fonts. The process to Install them is very simple. I do recommend using the desktop or web version so you can navigate and actually see the fonts. Login to your Adobe Creative Cloud or into your Adobe account online. The desktop version will just move you to the web. There are other sites like dafont.com or fontsquirrel.com where you can download free fonts. Some of the free fonts are intended for personal use so double check the commercial terms. Stick with Adobe Fonts or Google Fonts if you are concerned.

HOW TO START ON A UNIT BLOCK: Our 100 Modules are organized into (6) Unit Blocks based on the Primary Building Tool or Tool-Based Workflow. Once you are Enrolled in our Active Learning Curriculum, you can sort the 100 Learning Modules by Tool-Based Workflow in your Enrolled In tab on Teachable. Type in the Search Bar (find): Pen Tool, Pencil, Blob Brush, Shapes, or Text. The Learning Modules will automatically be arranged from Easiest to more Challenging (per Unit Block).
HOW TO FOLLOW ALONG: Once you have Downloaded + Extracted the Active Learning Resource Folders, switch Teachable (Video Instruction) to a 2nd Device, Mobile Phone, or Teachable App to Follow Along. This will prevent pausing and toggling back and forth from the video to the program. This will also keep Adobe Illustrator Full Screen on your computer.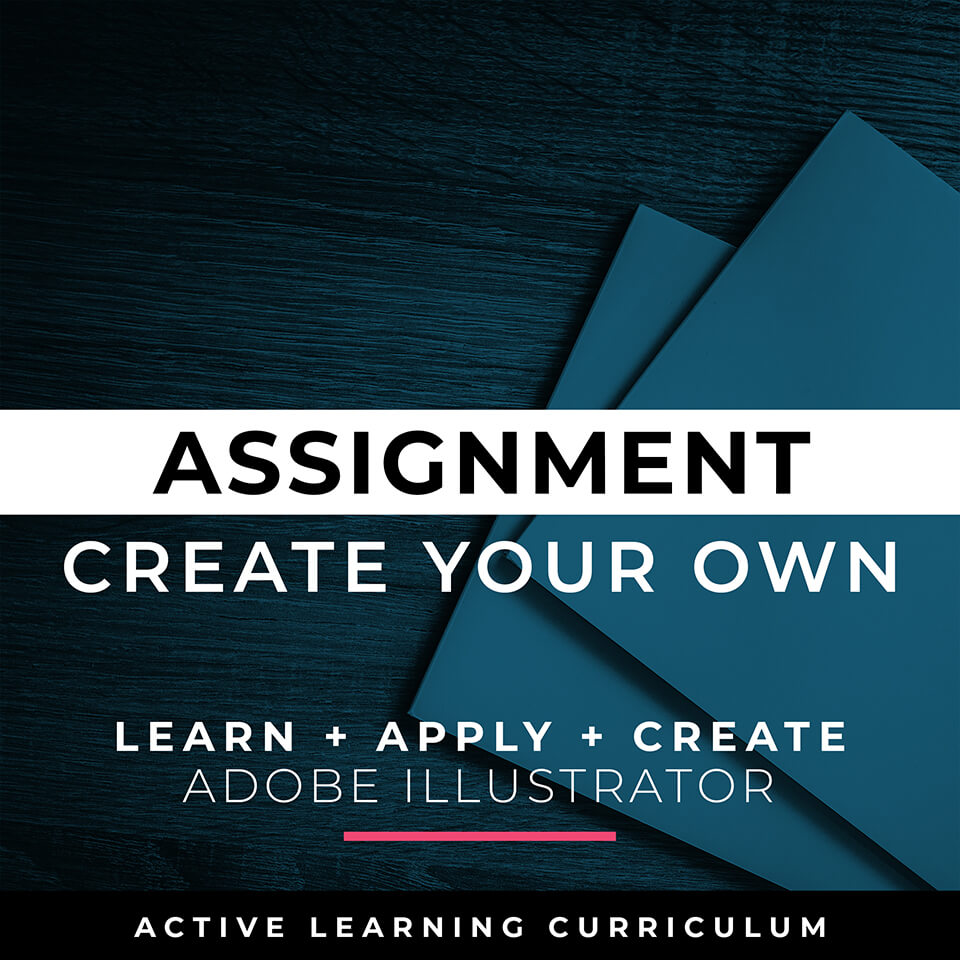 Our Shape-Based Logos use a lot of Text using the Type Tools. What I am going to recommend during these Tutorials is to use your Own Words, Fonts and Saying to customize the Pro Series Templates. What we are going to do in this Assignment is a Brainstorming Session so you can gather all of the Materials or Words that relate to You and Your Own Artwork.
What is your Name, Initials, Name of Business, Name of Blog, Brand or Identity?
Name of your Website?
What is your Subject? Tag Line? What Do you Do?
Established Date? Any Important Numbers?
Location? City?
Cool Catch Phrases?
Think of a Header, Sub Header and Supporting Text that you can use throughout the Shape + Text Templates. Your goal is to Build out Design Templates that you can use with your own Subject, Text, Fonts and Colors. There are approximately 20 Shape + Text Tutorials in this Unit Block.
Enroll in our ACTIVE LEARNING (100 LEARNING MODULES) to follow along with our Tutorials, Challenges, and Workflows on Teachable.