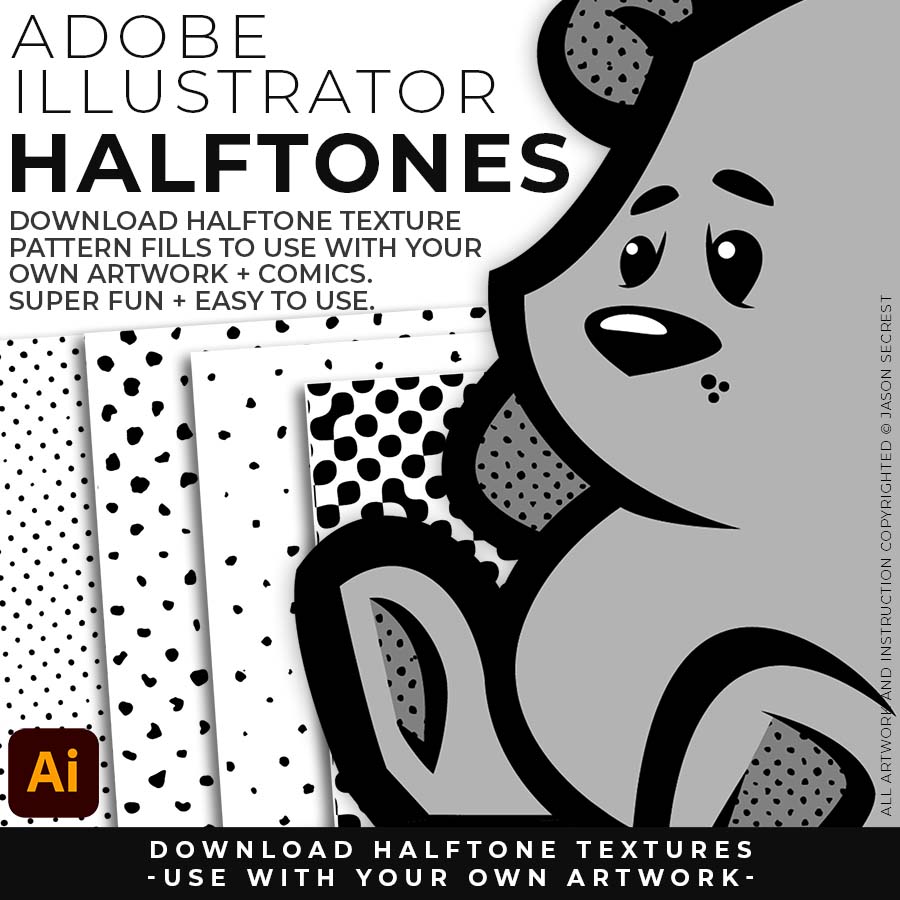 70 ADOBE ILLUSTRATOR HALFTONES: Distressed Halftone Pattern Fills to use in Adobe Illustrator to use for spot textures within your artwork or comics. If you are new to Adobe Illustrator, Halftones and Pattern Fills are extremely easy to use. They are designed for easy application just like any basic color fill but they have Halftones. Halftones are seamless and scaleable. Each Halftone can be recolored or scaled up or down to fit your own artwork or to change the scale of the pattern itself.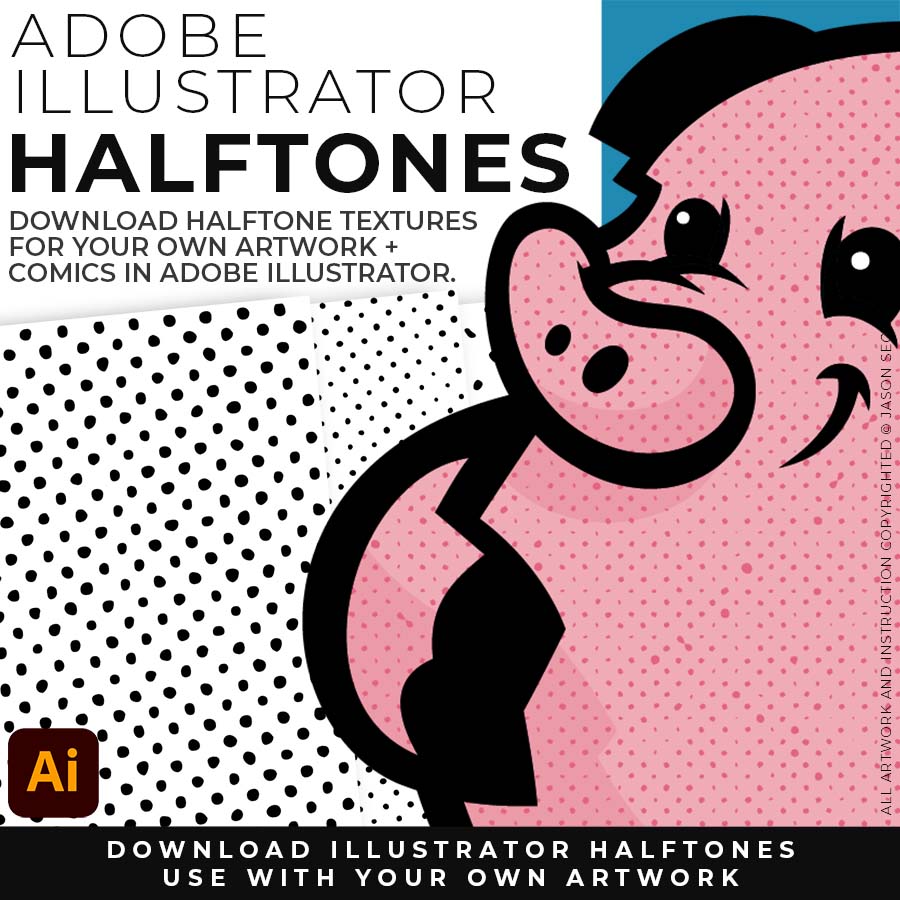 70 ADOBE ILLUSTRATOR HALFTONES: Halftone Pattern Fills which are extremely easy to use even as a Beginner. They are designed for easy application by simply clicking on a Halftones Pattern Fills just like you would on a regular Color Swatch. Apply the Halftones using the Blob Brush and Live Paint on your Designs or Comics. Halftones are very flexible since they are Pattern Fills, you can scale them up to get more Chunky Halftones or shrink them down to get a more Subtle Texture.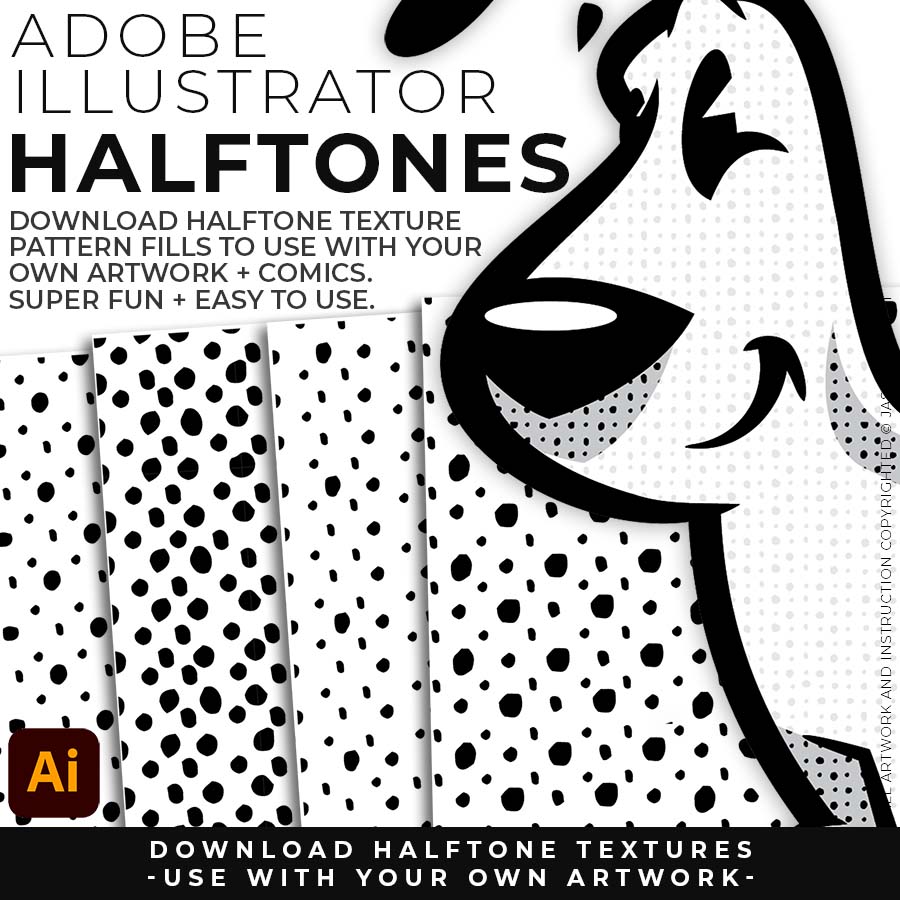 70 ADOBE ILLUSTRATOR HALFTONES: Halftones Pattern Fills to use with your value layers. You can simply duplicate the Layer and Click on a Halftone Fill to apply Textures. The Halftones and Pattern Fills do have a transparent background. Patterns can be recolored in the Patterns Panel to match the desired look of your artwork. The Halftones Pattern Fills do have a transparent background so that you can layer them with your Flat Color and Cast Shadow Layers.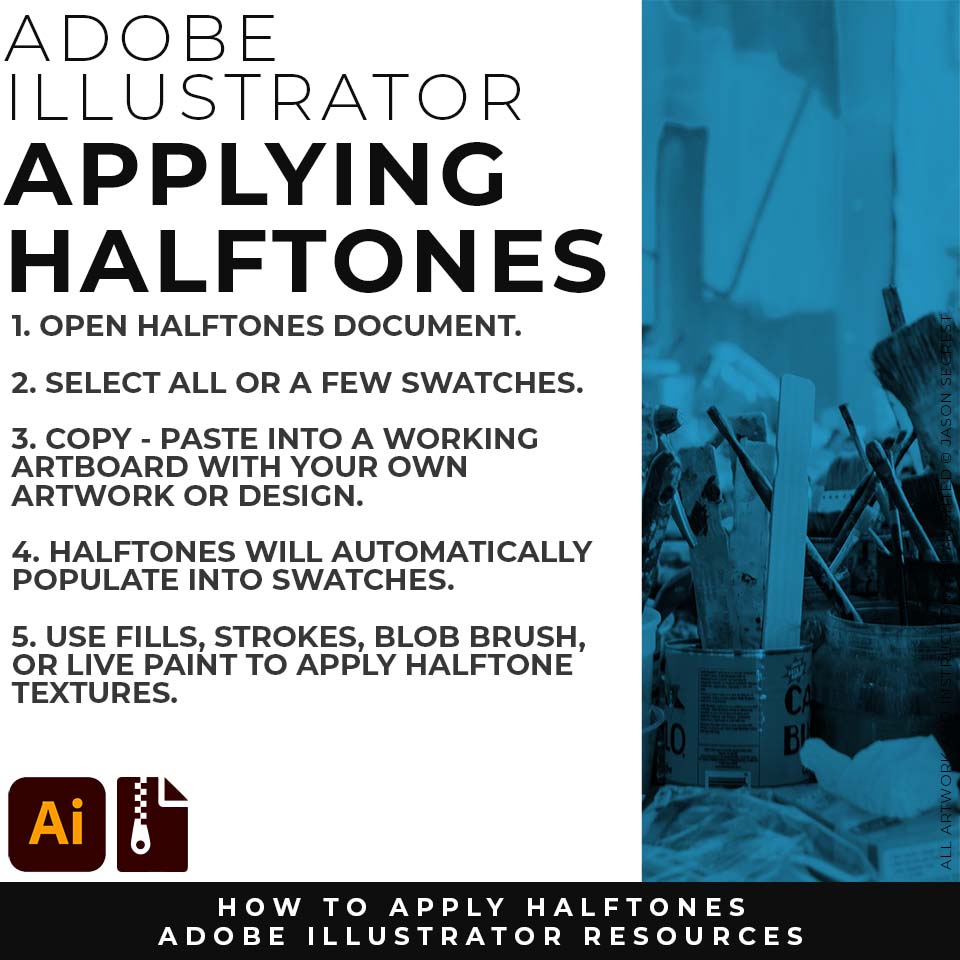 Simply Open from File -Open: Pattern Fills and Halftones are Adobe Illustrator Files. You can simply Open them or Double Click from the Folder. The Goal is to Open + Copy + Paste the Swatches into the Working Artboard. The Pattern Fills (Swatches) will automatically Populate into your Swatches once you Copy - Paste.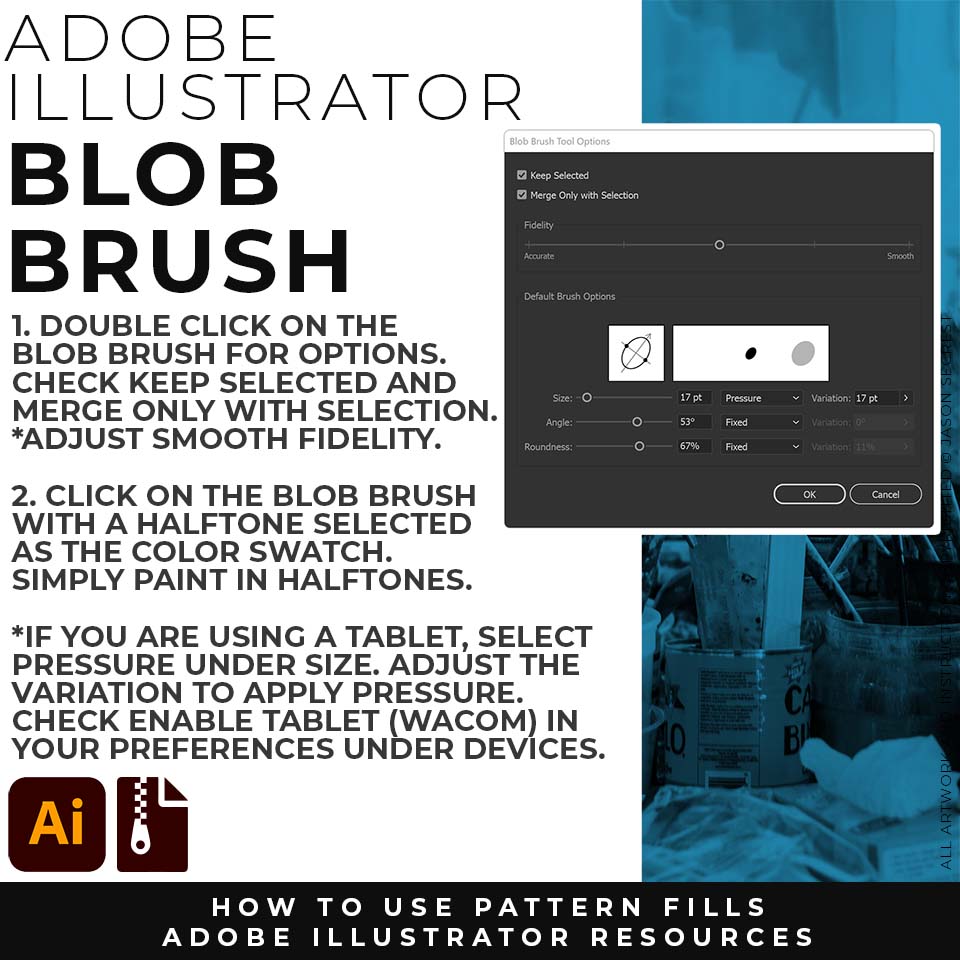 Using the Blob Brush: We will be using the Pattern Fills with the Blob Brush and your Tablet or Mouse. Double Click on the Blob Brush to Open the Options. Select Keep Selected and Merge with Selection. Both ON or Both OFF will be OK. Paint in Pattern Fills just like a coloring book with the Blob Brush.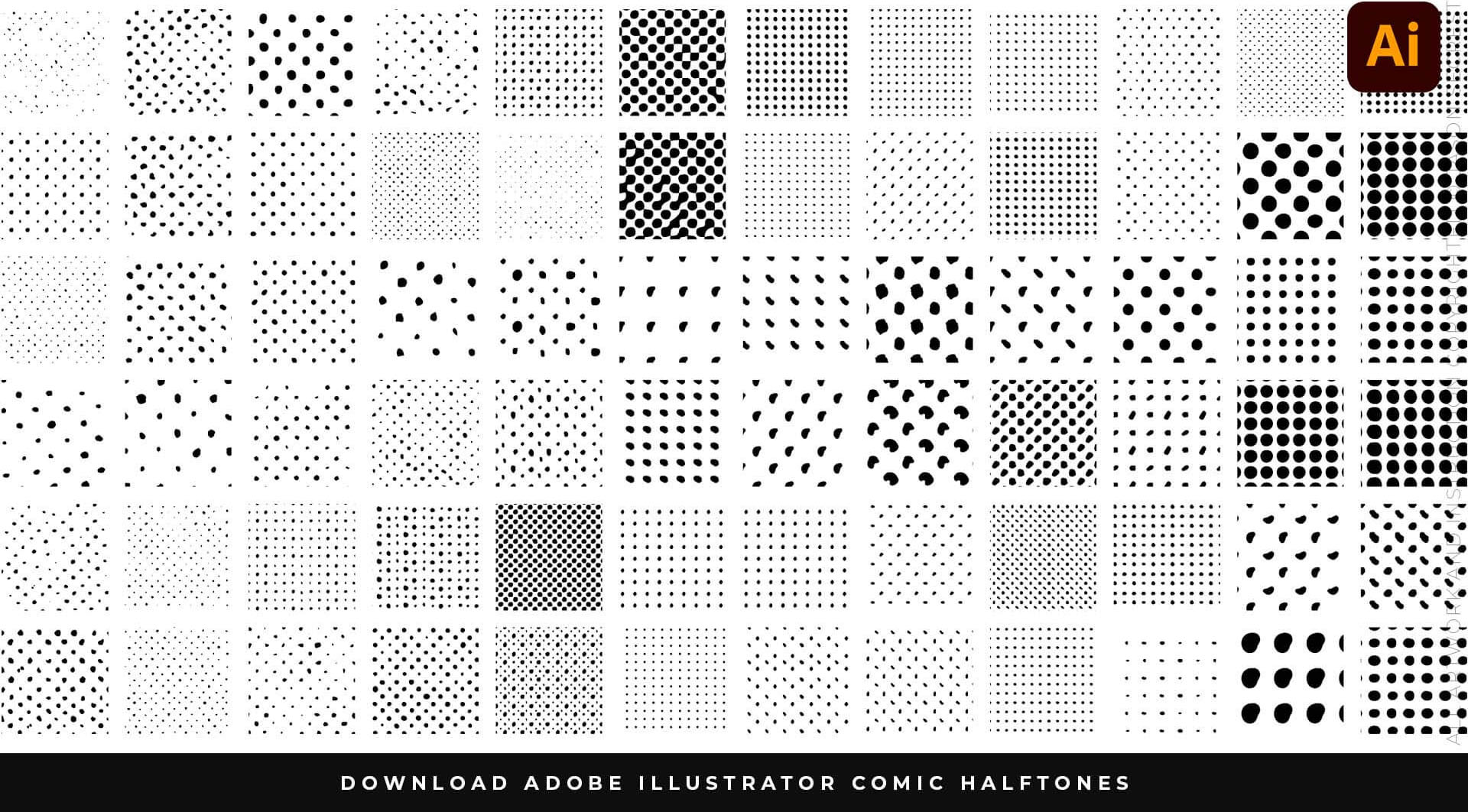 70 Comic Halftones: Download and Extract All before using in Adobe Illustrator. Our Halftone Patterns are Adobe Illustrator Documents, so there is not any fancy way of opening up the file. Just double-click directly from the Folder or Open from Adobe Illustrator. All you have to do is Copy and Paste them over into the Artboard you are currently working on or save your own template.