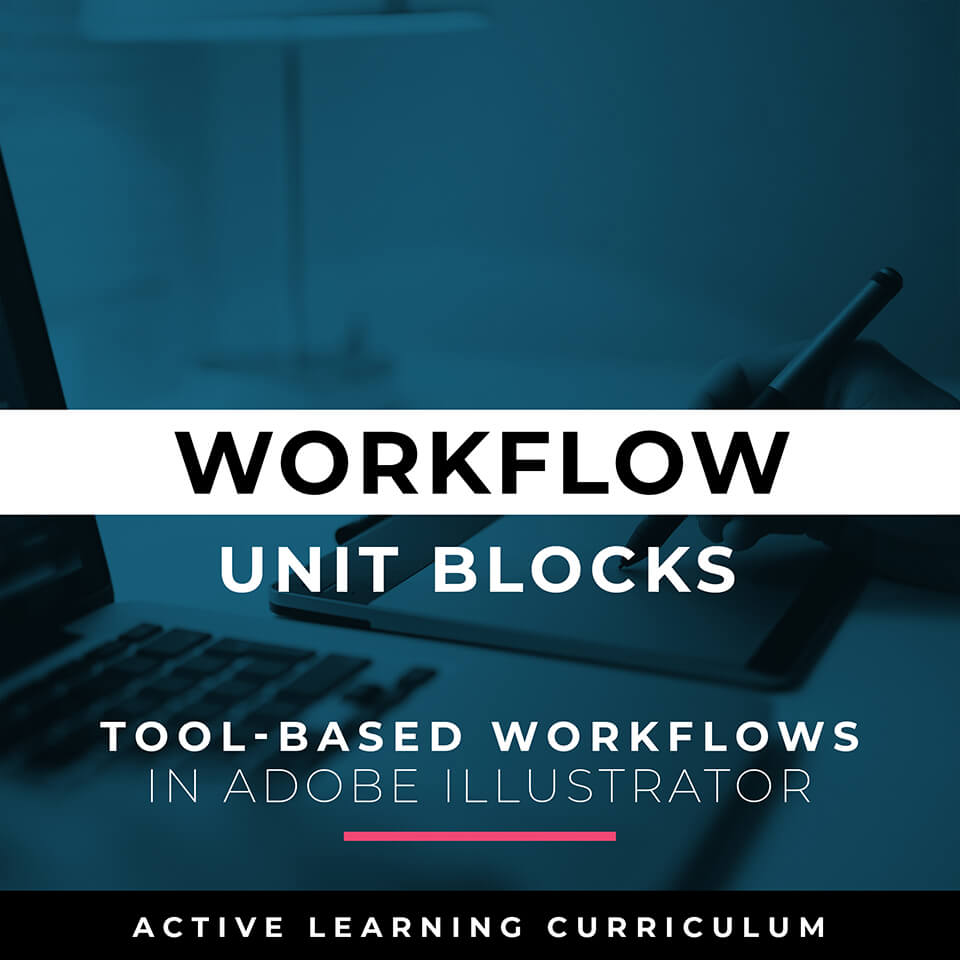 100 LEARNING MODULES + UNIT BLOCKS: Our Adobe Illustrator Active Learning Curriculum on Teachable includes all of our 100 Full-Length Learning Modules. Our Unit Block Pages are just a simple way to organize the Learning Modules by their Primary Building Tool (Tool-Based Workflows).
LEARNING MODULES: You will have access to all of the 100 Learning Modules on Teachable. Some of you will choose a 1x a Day Module Path. Choose any of the Tutorials, Challenges, or Workflows that looks like the most amount of fun. If you are already Enrolled in Active Learning, Click on your Enrolled In tab to select any Learning Module.
UNIT BLOCKS: Each of our 6 Unit Blocks contains between 9-15+ Hours of Learning Modules. Stay within a Unit Block for approximately 2 Weeks (shorter if you do more modules per day). The main goal is to be independently building within the Workflow before moving on to the next Unit Block.
PRO SERIES: Our Pro Series Design and Text Blocks are in an Open Format so you can build out Your Own Templates. I do recommend using your own text, fonts and artwork when going through the Design Tutorials.
UNIT BLOCKS: If you are already Enrolled in our Active Learning Curriculum, you can search the 100 Learning Modules by Tool-Based Workflow, Unit Block or Focus in your Enrolled In tab. Type in the Search Bar (find): Pen, Pencil, Blob Brush, Shapes, or Text. The Learning Modules will automatically be arranged from Easiest to more Challenging (per Unit Block).
IF YOU ARE ALREADY ENROLLED, CLICK ON YOUR ENROLLED IN TAB TO VIEW THE 100 LEARNING MODULES