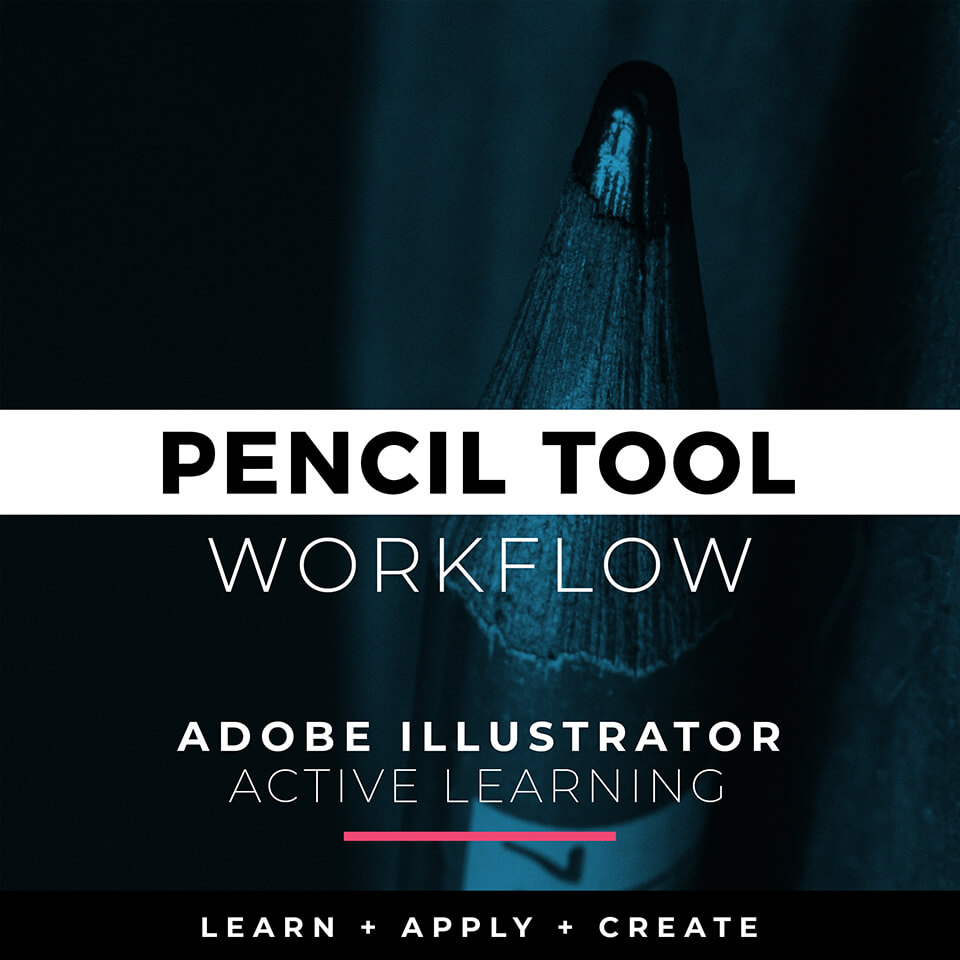 PENCIL TOOL WORKFLOW
There is a lot of interest in using your Tablet along with Adobe Illustrator in our Active Learning Curriculum. One of my favorite workflows for beginners looking to use their tablet is using the Pencil Tool. The workflow is great for beginners since it is so easy to get started with and get great results. This will be my first choice for those of you who are still Learning the Program or Struggling with the Pen Tool. I do recommend starting with the Pencil Tool Learning Modules.
Great all around tool for most Design Styles
Best Use of Efficiency and Control
Great for Cartoons or Illustrations
Apply Tools in Sequence within the Workflow
Focus on Building up Speed while maintaining control over your tablet.
Use this workflow as a starting point to progress through the Learning Phases to Creating your Own artwork.
Use your own Drawings and Sketches during the Pencil Tool Challenges.
HOW TO START ON A UNIT BLOCK: Our 100 Modules are organized into (6) Unit Blocks based on the Primary Building Tool or Tool-Based Workflow. Once you are Enrolled in our Active Learning Curriculum, you can sort the 100 Learning Modules by Tool-Based Workflow in your Enrolled In tab on Teachable. Type in the Search Bar (find): Pen Tool, Pencil, Blob Brush, Shapes, or Text. The Learning Modules will automatically be arranged from Easiest to more Challenging (per Unit Block).
HOW TO FOLLOW ALONG: Once you have Downloaded + Extracted the Active Learning Resource Folders, switch Teachable (Video Instruction) to a 2nd Device, Mobile Phone, or Teachable App to Follow Along. This will prevent pausing and toggling back and forth from the video to the program. This will also keep Adobe Illustrator Full Screen on your computer.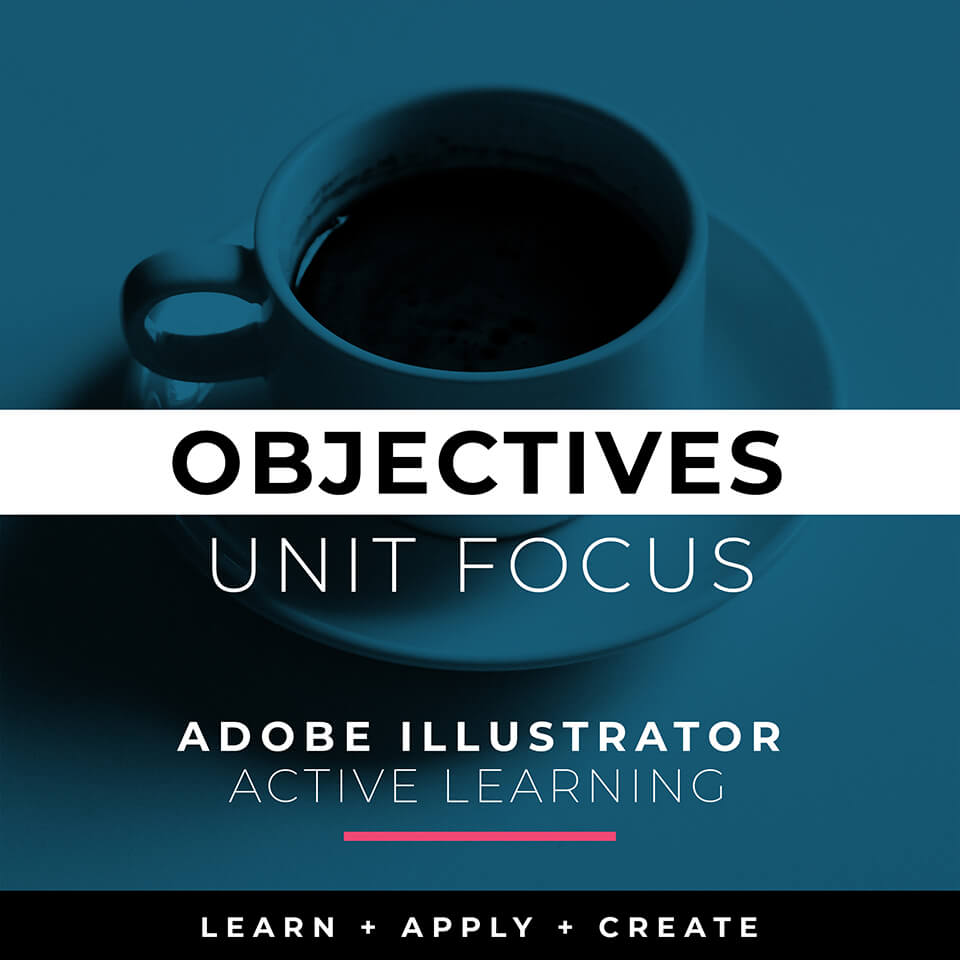 There are approximately 17 Pencil Tool Workflows and Challenges in this Unit Block. I want you to go through as many as you need before you are Independently Building in Adobe Illustrator.
Progression: I want you to start with the Tutorial Resources for the 1st Group of Workflows or until you stop cursing at the computer screen. Once you feel comfortable, start incorporating your own drawings, photo traces, and sketches into the Tutorials to go off of your own hand.
Unit Block Focus:
Use the Pencil Tool for more Control or a great alternative to the Pen Tool if you have a Tablet.

Focus on your own hand movement using your Tablet to reduce extra or stray anchor points when using the Pencil Tool.
Use the Modules to Learn the Workflow and select the process you like the best for Adding Colors, Values, and Effects.
Enroll in our ACTIVE LEARNING (100 LEARNING MODULES) to follow along with our Tutorials, Challenges, and Workflows on Teachable.