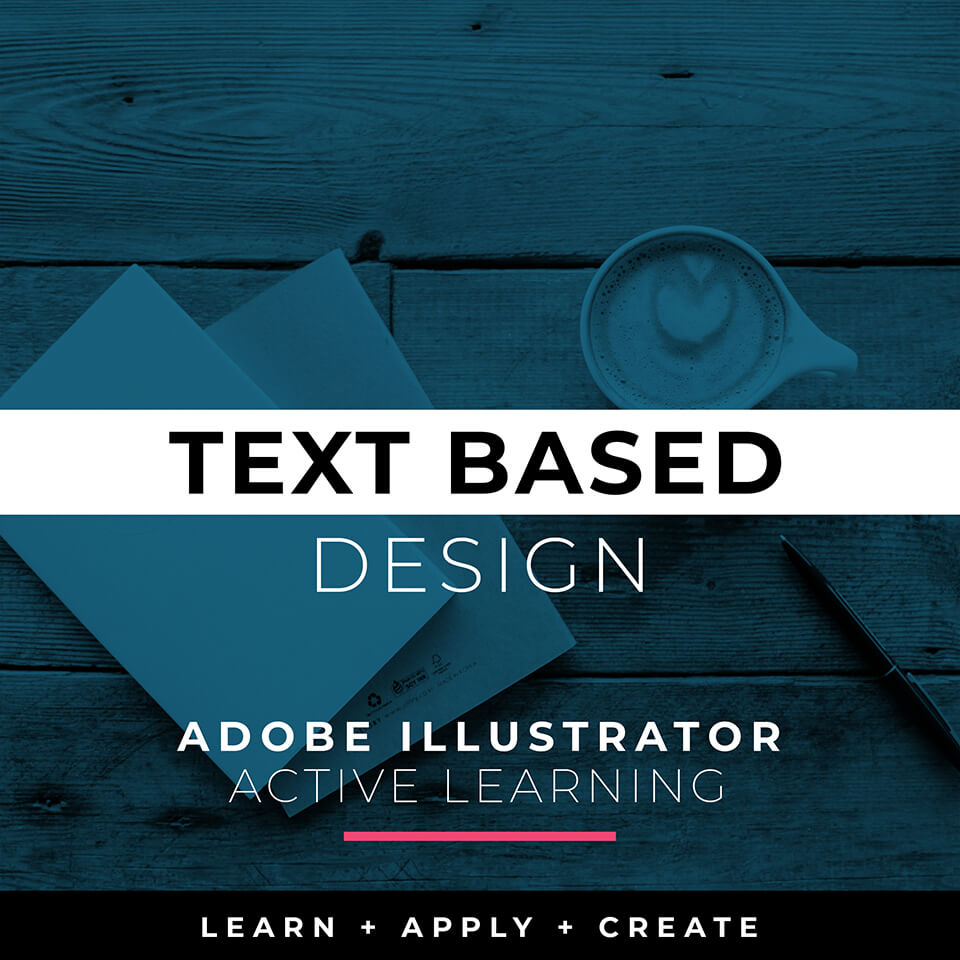 TYPE + TEXT BASED DESIGNS
There are two ways of approaching the Text + Type Tutorials with our Active Learning Curriculum. The first is just follow along with the Tutorial so you can practice Building Text and adding on Multiple Effects. The second option is to go through Adobe Fonts or use free websites like dafont.com to find your own font for the tutorial (it doesn't have to be exact). I do recommend switching out the Fonts and the actual Text while following along. This will allow you to create your own as you are going through the tutorial. Find Fonts: ADOBE FONTS
Find Fonts you Like
Match Fonts to Style or Subject
Match Hand Drawn Fonts with Blob Brush Workflow
Select your own swatches from Color Themes
Find More Fonts: The easiest fonts will be coming from Adobe Fonts. The process to Install them is very simple. I do recommend using the desktop or web version so you can navigate and actually see the fonts. Login to your Adobe Creative Cloud or into your Adobe account online. The desktop version will just move you to the web.

HOW TO START ON A UNIT BLOCK: Our 100 Modules are organized into (6) Unit Blocks based on the Primary Building Tool or Tool-Based Workflow. Once you are Enrolled in our Active Learning Curriculum, you can sort the 100 Learning Modules by Tool-Based Workflow in your Enrolled In tab on Teachable. Type in the Search Bar (find): Pen Tool, Pencil, Blob Brush, Shapes, or Text. The Learning Modules will automatically be arranged from Easiest to more Challenging (per Unit Block).
HOW TO FOLLOW ALONG: Once you have Downloaded + Extracted the Active Learning Resource Folders, switch Teachable (Video Instruction) to a 2nd Device, Mobile Phone, or Teachable App to Follow Along. This will prevent pausing and toggling back and forth from the video to the program. This will also keep Adobe Illustrator Full Screen on your computer.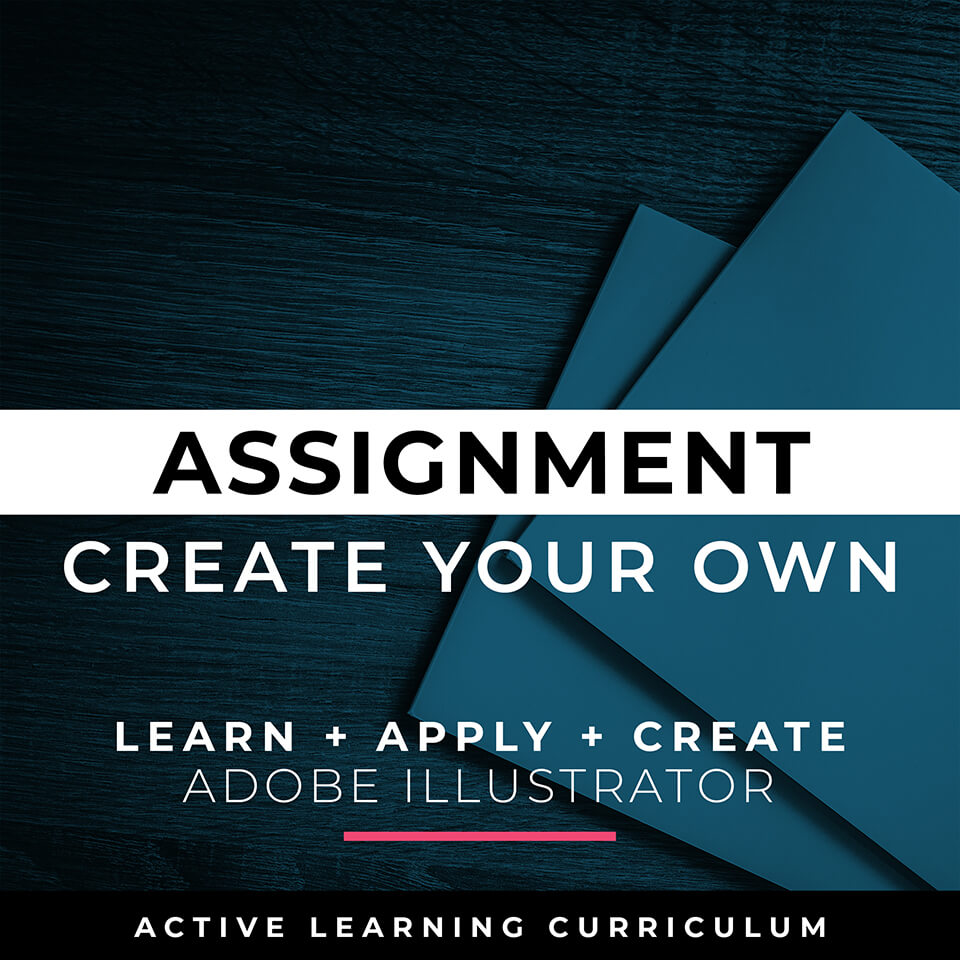 The main focus of our Text Based Tutorials is that you can be inserting your own Words and Fonts into the Tutorials. In this assignment, I want you to download Fonts from Adobe that you would like to use in the Tutorials. You will need to be logged in to your Adobe Account to Access and Install the Fonts. Below I will give you some suggestions for Text to Use:
Your Name or Business
Words that Align to Your Own Artwork (What do you Intend on Creating in Adobe Illustrator?)
Subject Matter for your Own Artwork?
Brand or Identity: Insert your own Pun, Catch Phrase or Saying.
Brainstorming Session: I want you to write down all of the Words that you would like to use during the Text Effect Tutorials. These should all be personal to you and your own artwork. As you are Finding Fonts, think of the Theme or Style you are going for before searching for a Font. This activity will align to the Text Tags in Adobe Fonts.
Enroll in our ACTIVE LEARNING (100 LEARNING MODULES) to follow along with our Tutorials, Challenges, and Workflows on Teachable.