CLICK ON THE ENROLLED IN TAB FOR DIRECT DOWNLOADS AND YOUR CURRENT ENROLLMENTS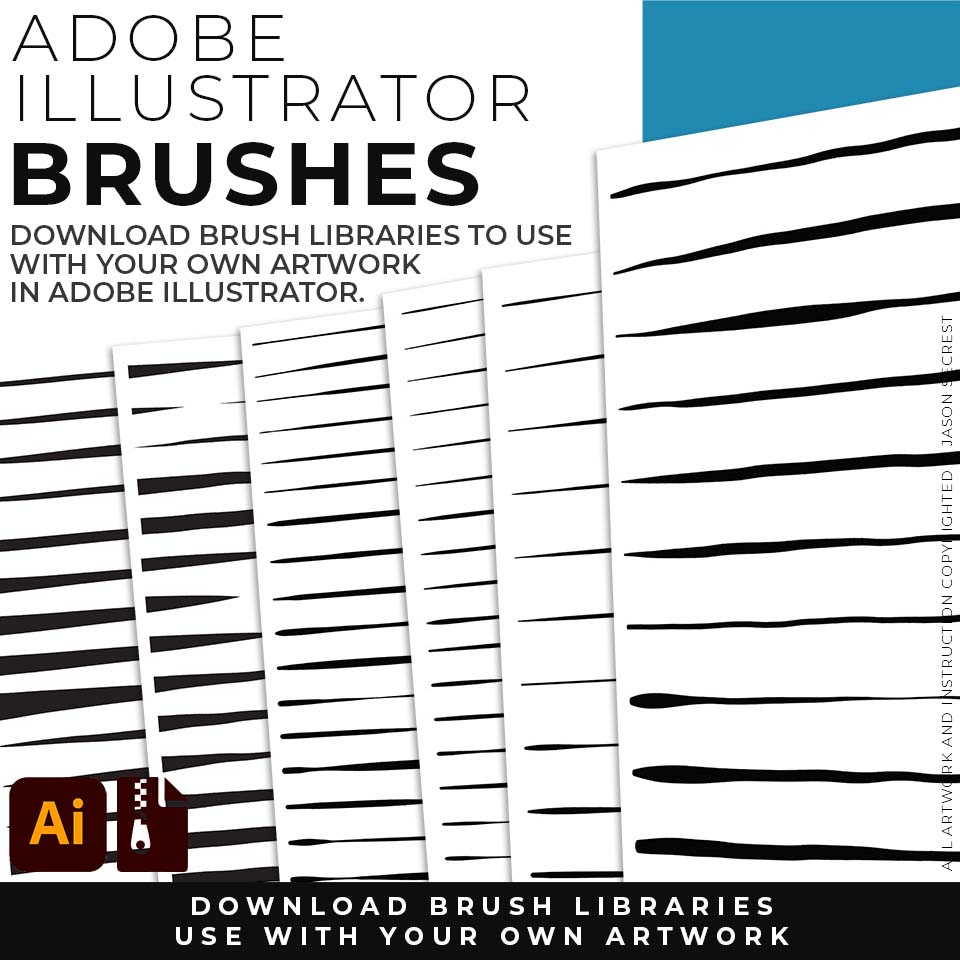 DOWNLOAD OUR ADOBE ILLUSTRATOR BRUSHES. Our (Updated) 200 Adobe Illustrator Brushes are specifically designed for Illustrators and Cartoonists to speed up their workflow. I have recently added more brushes and updated the Brush Libraries to allow for Pressure Sensitivity. Follow Along with the Tutorials or Use them with Your Own Artwork. Brush Libraries include our 70 Cartoon, 100 Comic Strip, and 50 Vintage Mascot Brushes.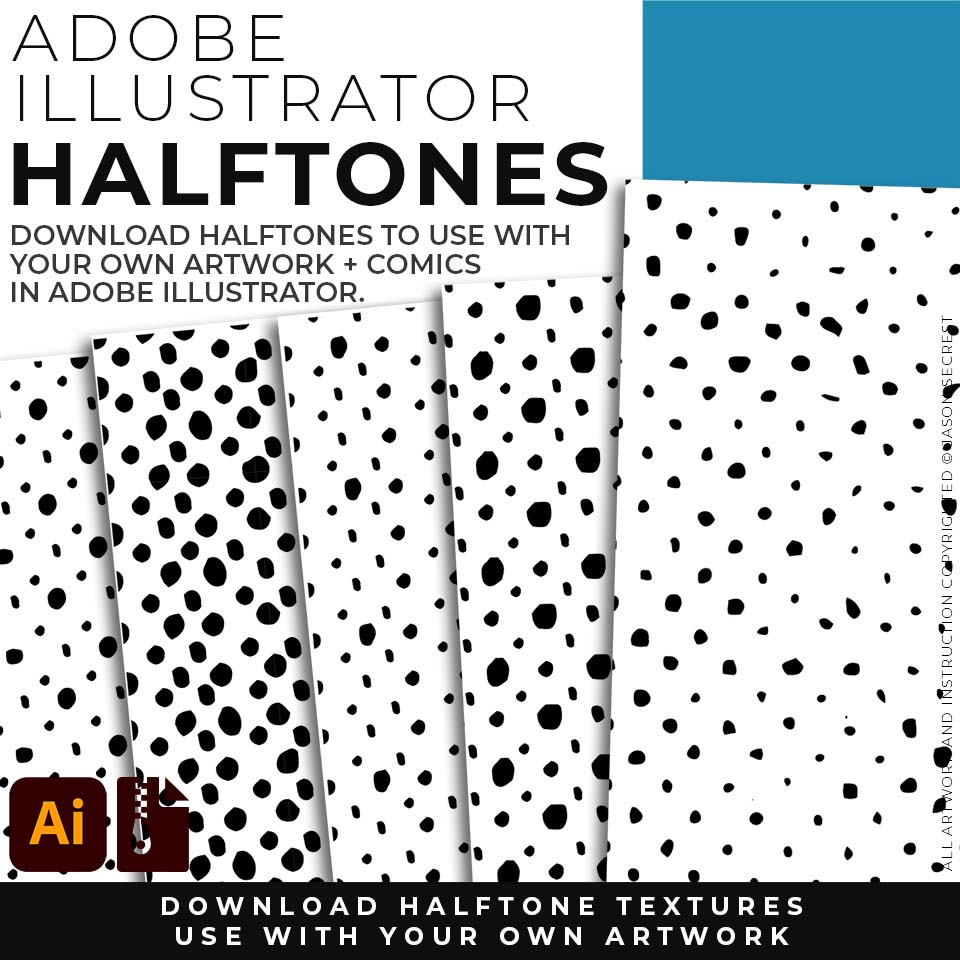 DOWNLOAD ADOBE ILLUSTRATOR HALFTONES + PATTERN FILLS. Our Halftones and Patterns Fills are designed for easy application even if you are new to Adobe Illustrator. Halftone Fills behave the same as a Color Swatch so you can apply them quickly using the Blob Brush, Live Paint, or Basic Fills. Simply Paint in Halftones into your own Illustrations and Comics. Halftones include our Comic Strip Halftone Fills, Pattern Fills, and Halftone Value Scales.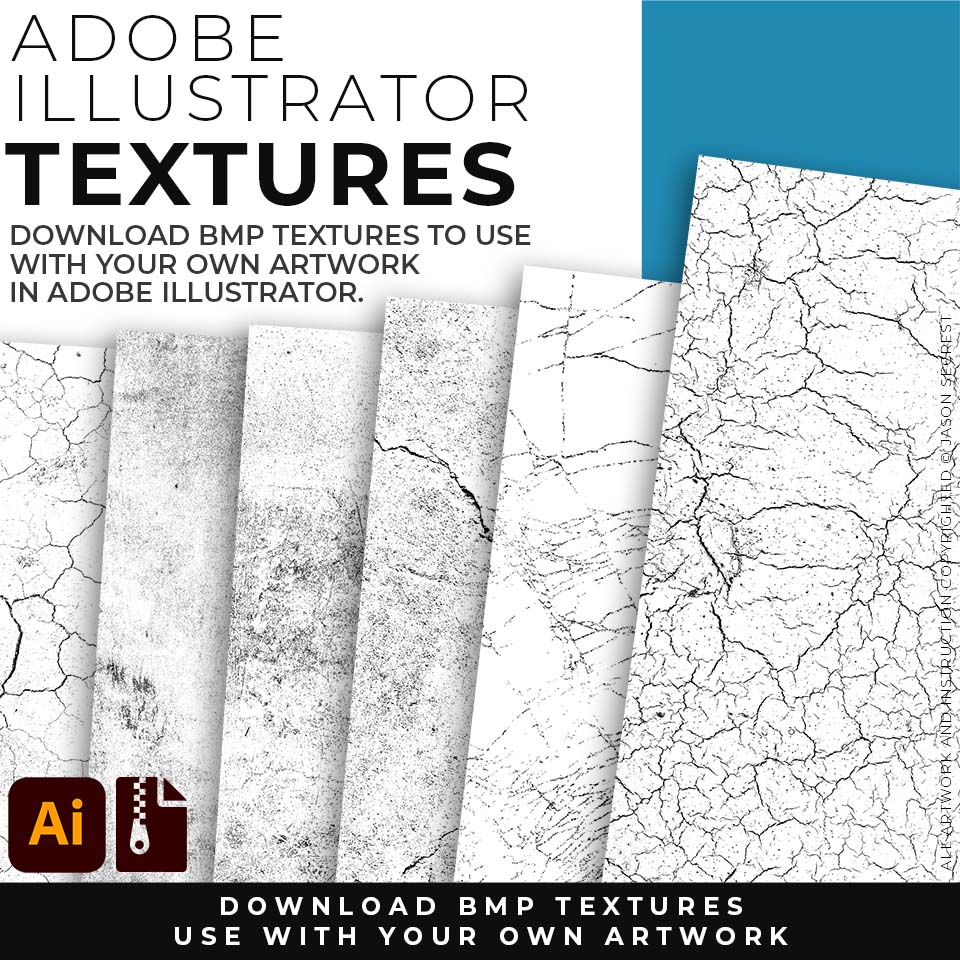 DOWNLOAD ADOBE ILLUSTRATOR BMP TEXTURES. Our 360 BMP Textures are extremely easy to use even if you are a beginner to Adobe Illustrator. Simply File-Place the Textures over your finished artwork to use with the Transparency Panel for soft overlays. Use BMP Textures along with Opacity Masks for T-Shirt Distressing. BMP Textures include our 142 Cracks and Distressing Textures and 150 Paper Textures.