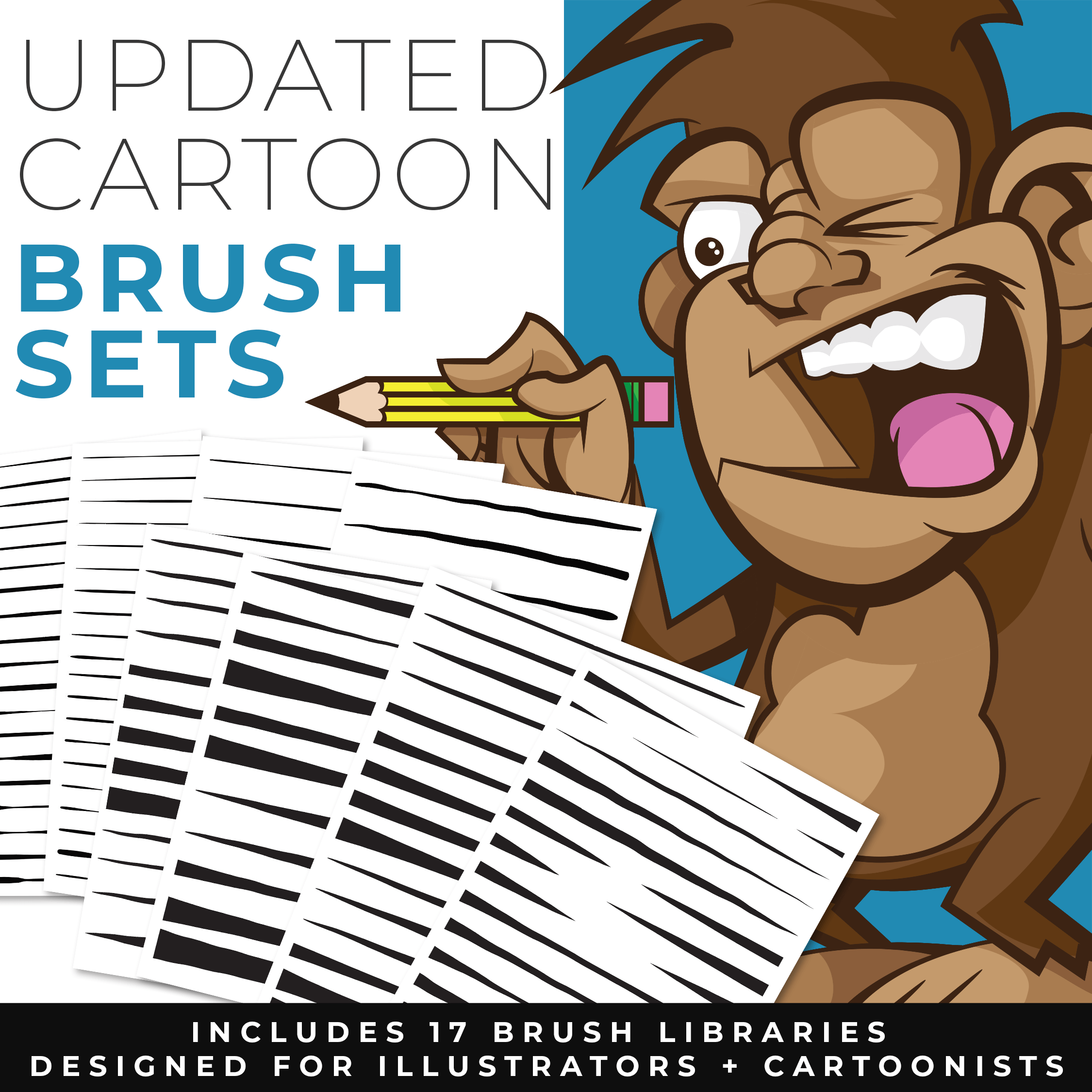 CARTOON BRUSHES
200 Brushes for you to use in Adobe Illustrator. Follow Along to the Tutorials or use with Your Own Artwork. Our Brush Sets are designed for Cartoonists and Illustrators who are looking to speed up their workflows.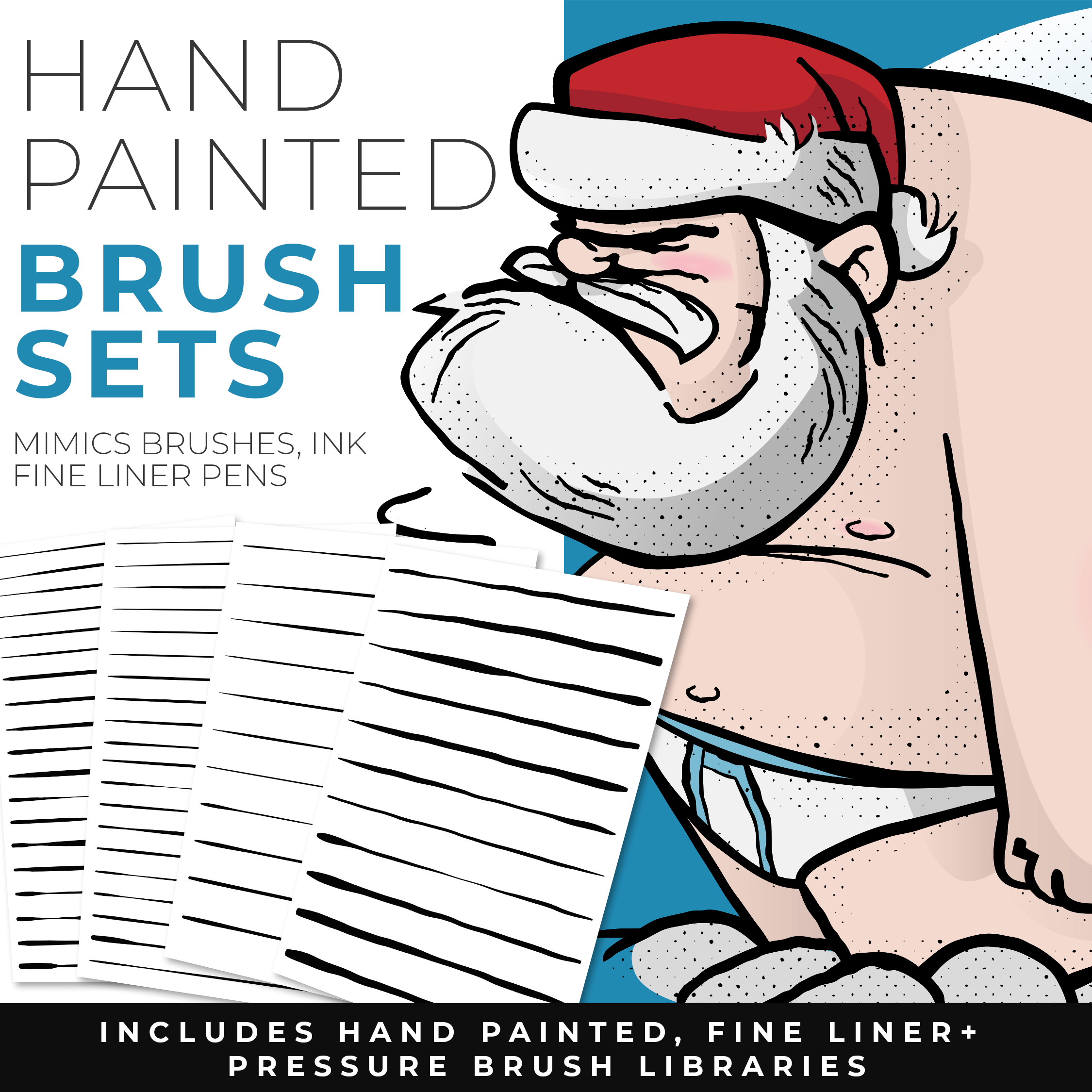 HAND-PAINTED
Hand Painted + Fine Line Marker to get a lived in feel back into your Vector Art. Hand Painted + Fine Line Marker are actually painted based on some of my favorite artists and cartoonists. These are designed to look ready for the Sunday paper.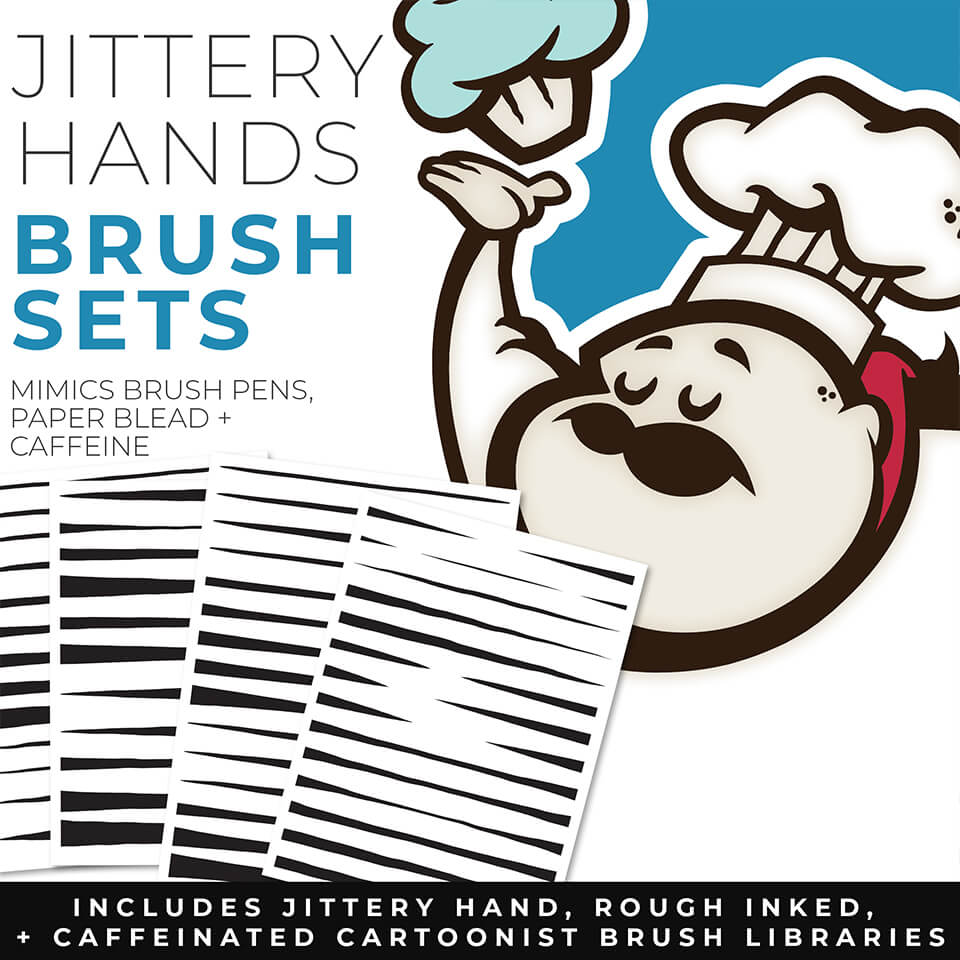 PAPER BLEED
Jittery Hand, Caffeinated Cartoonist + Rough Ink to mimic paper bleed and Caffeine. Designed to be be a little less stiff with your vector art. These are great to use along with our Texture packs to get a distressed look to your artwork.