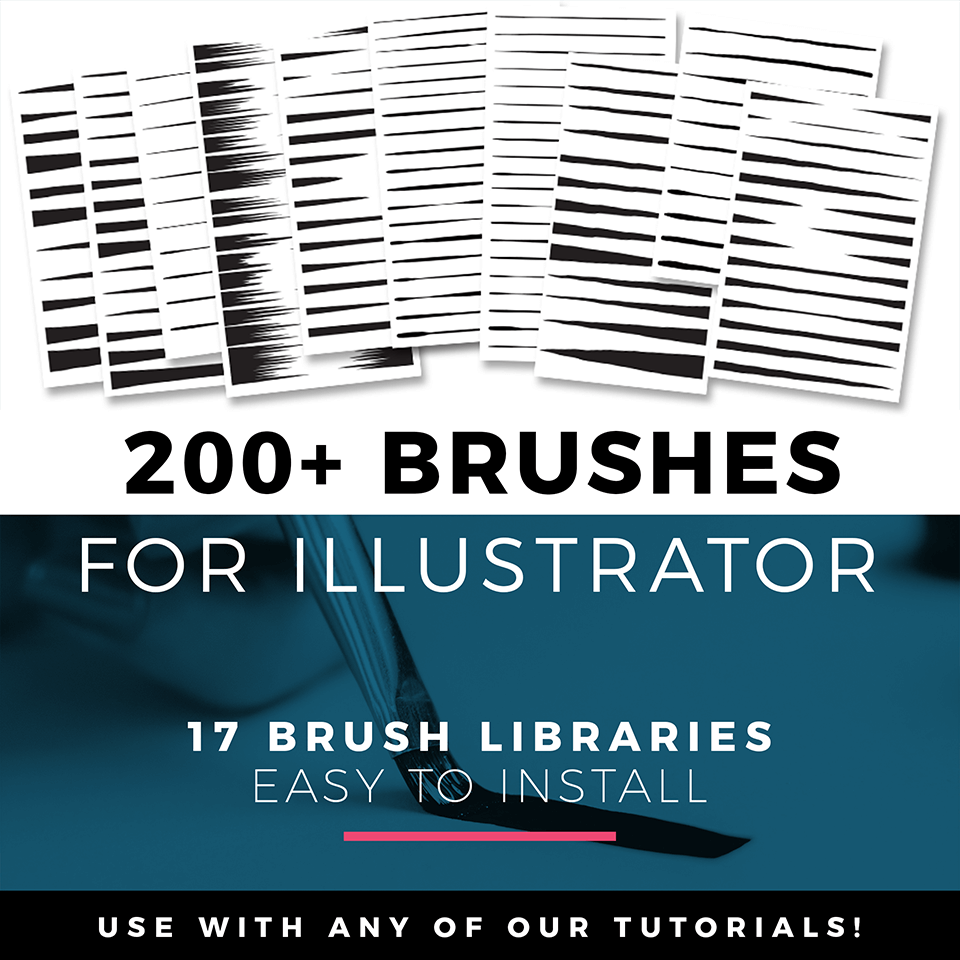 CARTOON BRUSHES
17 Brush Libraries for you to use in Adobe Illustrator. Follow Along to the Tutorials or use with Your Own Artwork.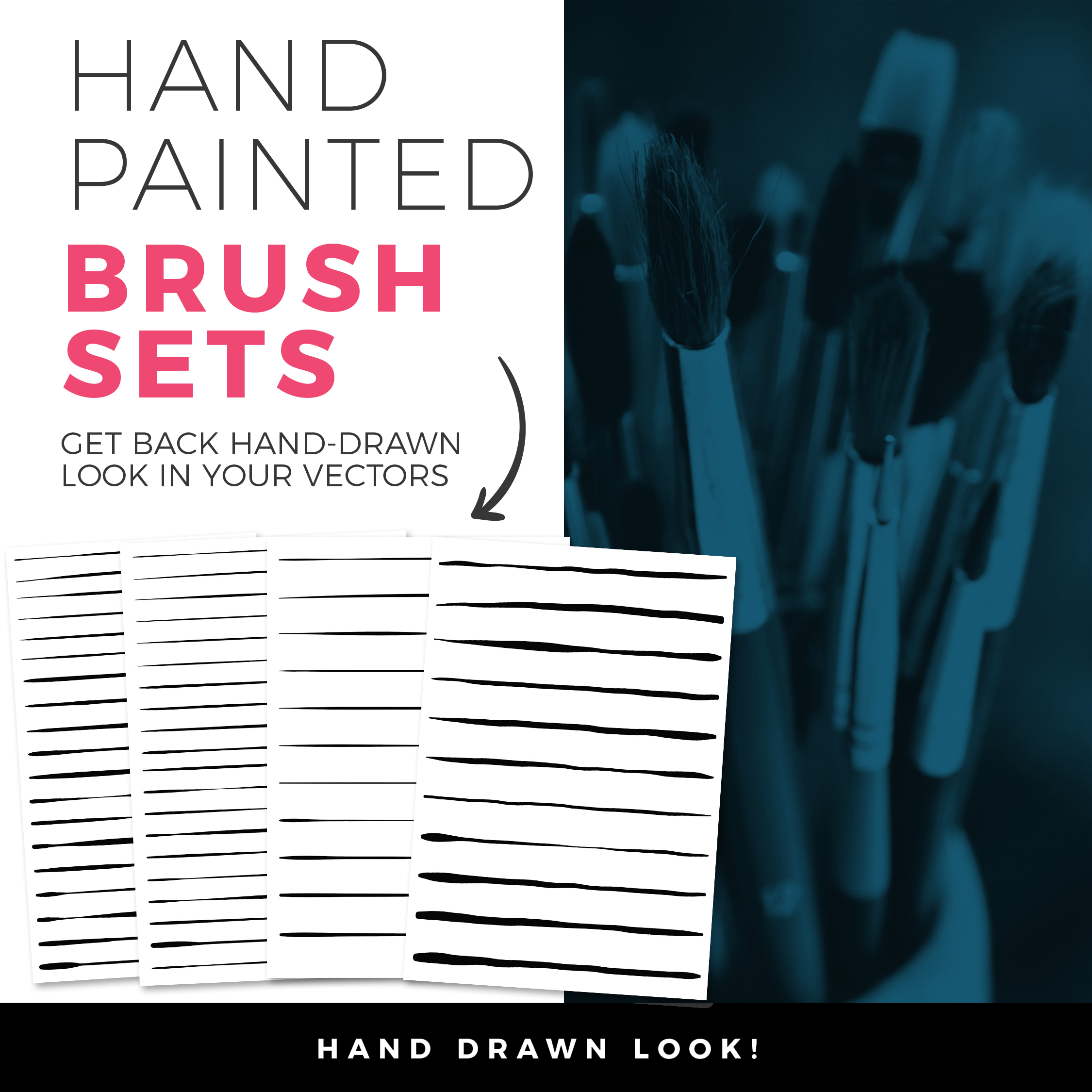 HAND-PAINTED
Hand Painted + Fine Line Marker to get a lived in feel back into your Vector Art.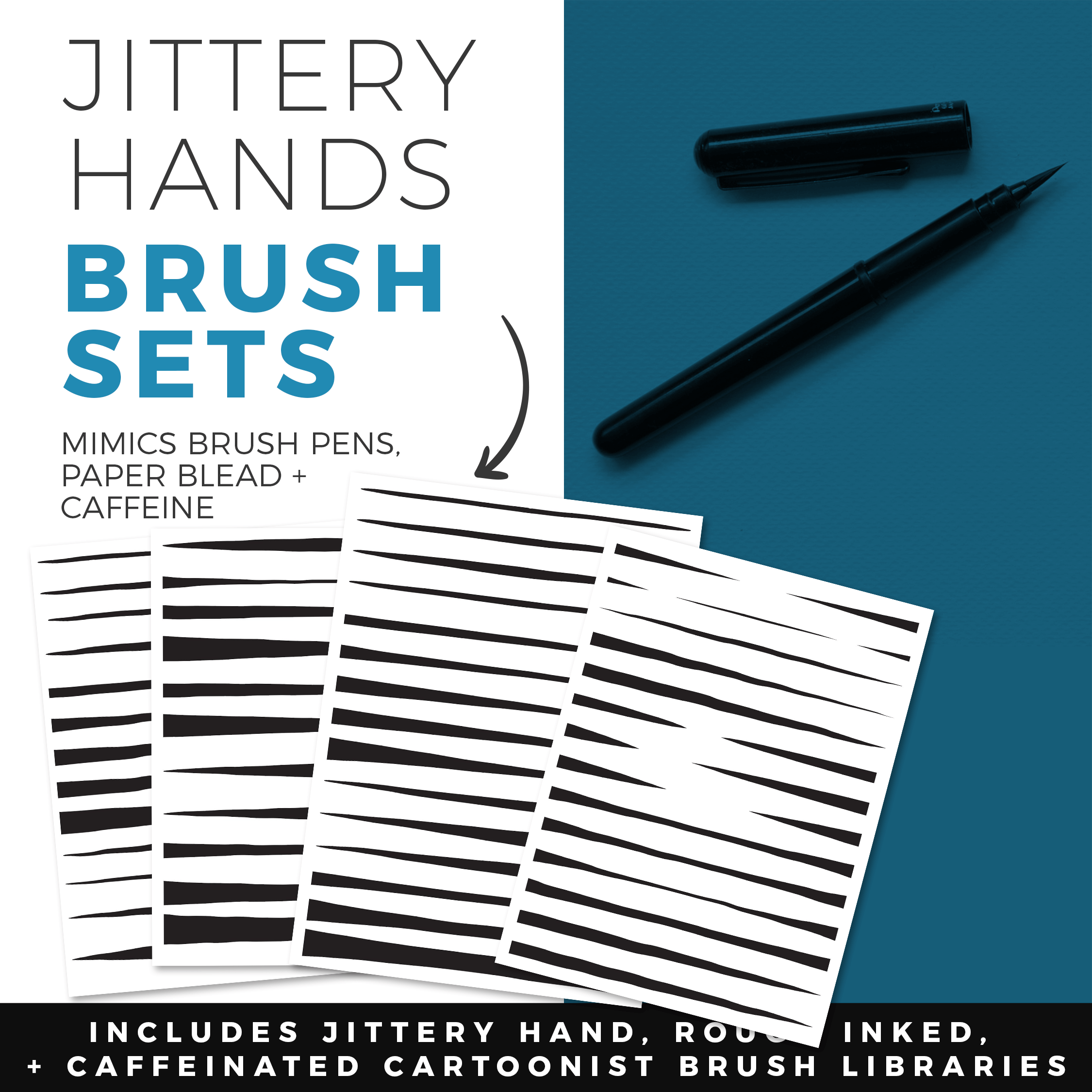 PAPER BLEED
Jittery Hand, Caffeinated Cartoonist + Rough Ink to mimic paper bleed and Caffeine. Includes our Cartoon Brushes 1 + 2.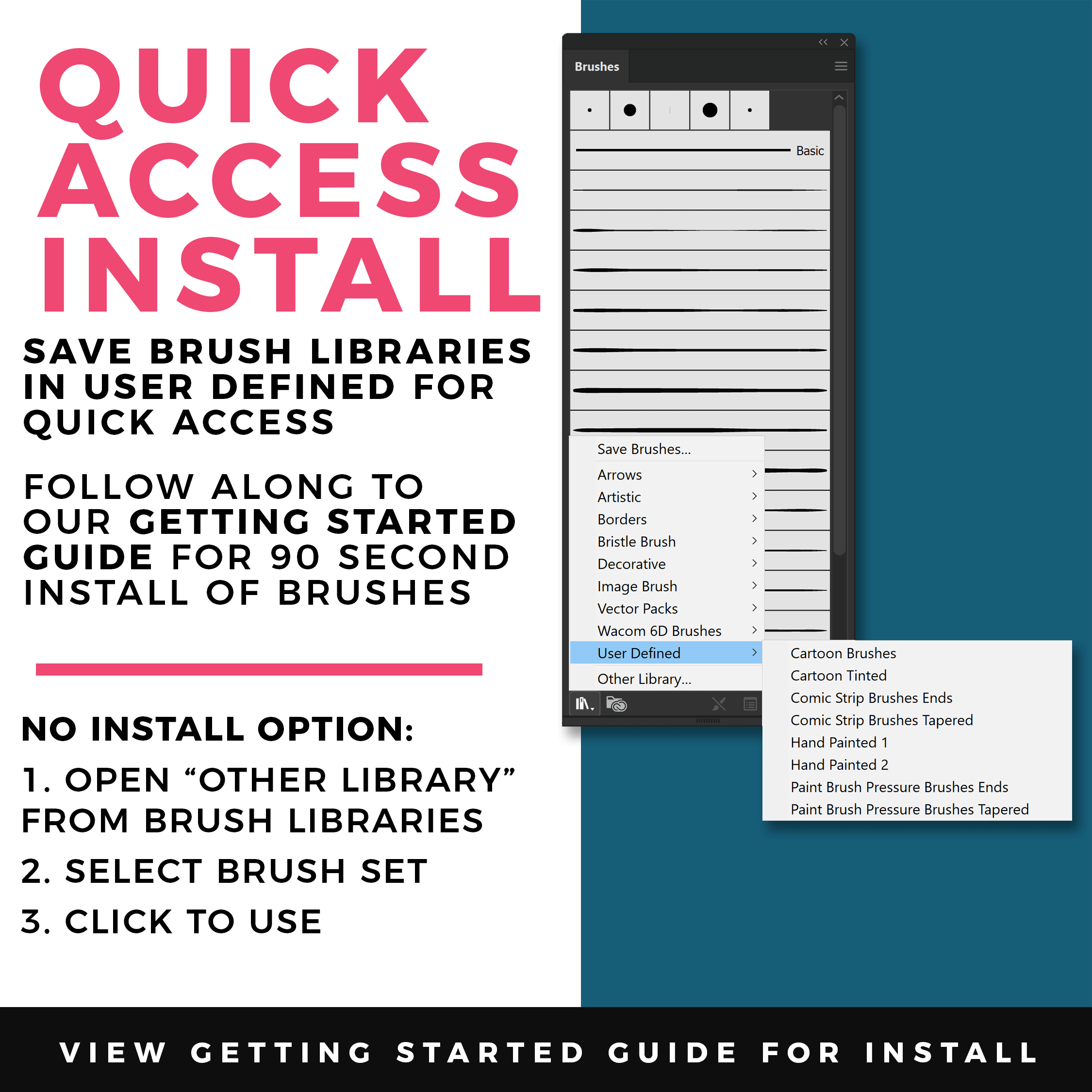 Quick Access Install Guide:
Step 1: Download Brushes. It will come to you as Zipped Folder.
Step #2: Extract All
Step #3: Open your Brushes Panel. Window - Brushes. Look for the Open Brush Libraries in the Bottom Left Corner. (The icon looks like a stack of books.)
Step #4: Open Other Library. Find your Extracted Folder. Click on any of the 17 Brush Libraries to use. Follow along with the Tutorial or Your Own Artwork.
TIPS: Use only 1 Brush Library per Project or Design. They are already organized so you get the best results and to save you time. We have our Tutorials + Challenges for you to Practice using your Brushes.